E12W Door Phone
Compact, Stylish and Versatile, Perfect for Every Front Door
E12 is a single-button SIP video door phone for all types of front doors, be it houses, apartments, or condos. Despite a slim body, it boasts many cutting-edge features:
WiFi 

2MP High Definition Camera

ONVIF conformant 

NFC and RFID Ready

Cloud, SIP, Peer to Peer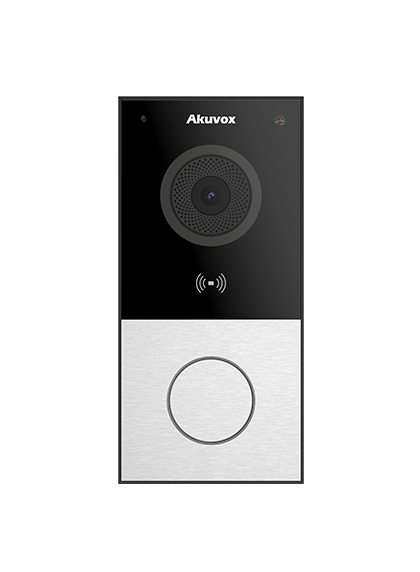 Additional Information

NDAA Compliant
This model is compliant with the NDAA (National Defense Authorization Act). It does not use or deploy critical components including SoCs produced by NDAA banned component vendors, which is recommended for enterprises and critical applications where compliance is essential.