Obseron can be tested for 30 days by starting the trial period. The trial period has all the features and unlimited camera licenses.
Start your trial

To start the trial period, open Menu > Help > Enter Product Key...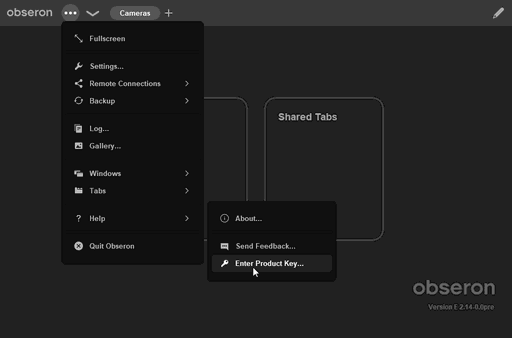 Then select Start trial period...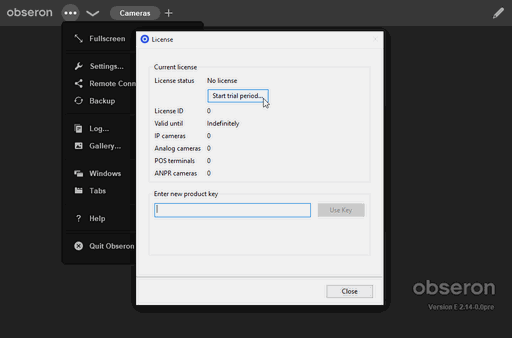 Then confirm the start of the trial period and accept sending anonymous data for statistical purposes.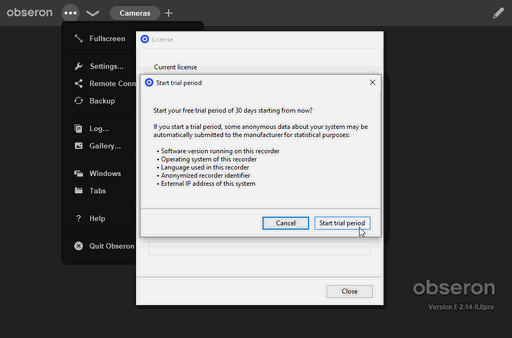 If you are unable to activate a trial period or have questions about your evaluation period, please call support at +1 (888)-861-1440. If you have recieved your license, activate it.