Adding a remote connection

To add a remote connection on the mobile app, open the app and change to the Connections tab and tap the + icon.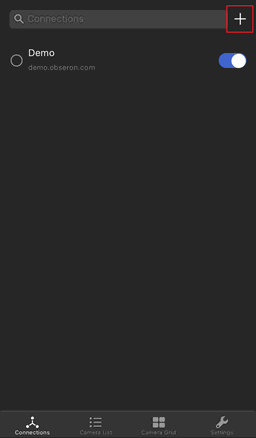 Enter the remote connection details to the fields and tap Done. Optionally, to enable auto connection when the app is opened, select Auto connect. To use secure connection, select Secure connection.