Face, Wrist & Body Temperature Readers
Heat tracker series of products designed for COVID-19 virus mitigation

Together we can create a safe and healthy environment.
With concerns about potential spread of COVID-19 and the push for companies, schools and other organizations to re-open, temperature screening has become a necessity. As many businesses are focusing on re-opening their doors, there is a greater need for monitoring employees and crowds. Since screening individuals in a busy setting is impossible to do manually, many varieties of automatic temperature screening systems have come into play.
Thermal Readers and Cameras offer a solution for measuring the temperature of people entering a facility or event. In addition these Uniview Systems offer Facial Recognition and Non-Contact Body Temperature readings. If you are looking for a temperature monitoring solution for your facility, there are several models available to suit your needs.
For more details about our Temperature Detection and Recognition Systems, please call us toll-free at 888-861-1440. We can discuss your application in detail and recommend the system that will work for your facility.
Temperature Measurement Solutions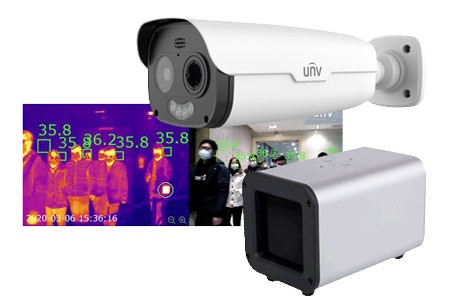 Multi-Person Temperature Screening
Model: TIC2531
Automatic Thermal Temperature Measurement and S creening S ystem
Thermographic Temperature Measurement

Rapid Measurement for Mass Screening

Includes Blackbody for Calibration

Automatic Face Detection


Real-Time Alarm and Statistics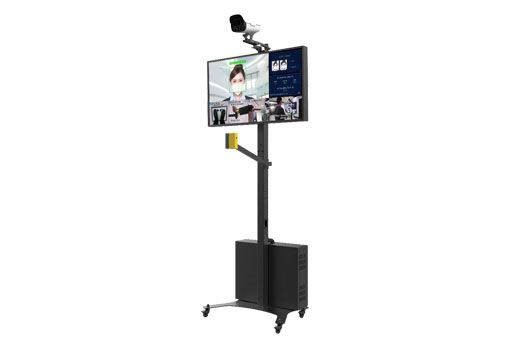 Single Person Kiosk Solution
Model: CW180-E
Single Person Temperature and Face Recognition System
Non Contact Body Temperature Measurement
Ideal for Retail or Commercial Business

Face Detect during Reading
Video Recording Capabilities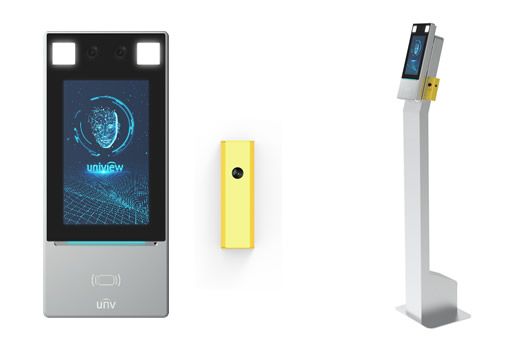 Face and Temperature Terminal
Model: OET-213H-BTS1-BD


Single Person Temperature and Face Recognition Terminal

Extremely Accurate Wrist-Based Temperature Measurement


Face Detection and Mask Detection


Customizable Temperature Range Alerts


Centralized Management of Terminal Statistics and Images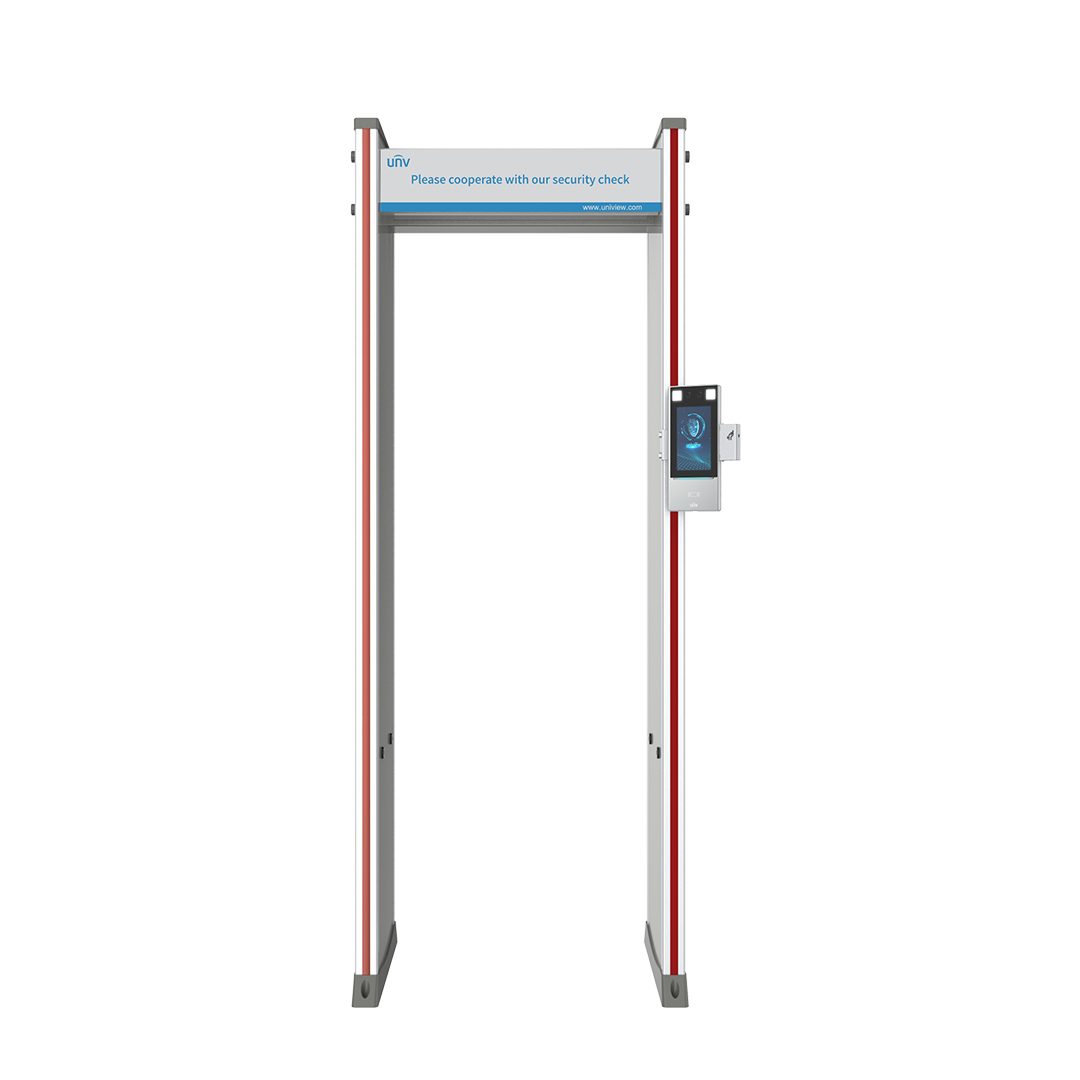 Temperature & Metal Detection Security Gate
Model: OPD-533TM
The OPD-533TM Temperature Measurement and Metal Detector Security Gate from Uniview is a versatile multi-use product. Part of the Uniview Heat Tracker Series, the unit is versatile and offers multiple functionalities. This unit can take Non-Contact Body Temperature Readings of people entering a facility or business, as well as acting as a metal detector. Due to its dual operation, the OPD-533TM Security Gate is great for Airports, Bus Terminals, and other facilities. With many businesses and facilities concerned about the spread of COVID-19, temperature screening has become a necessity.

We are here to help you navigate COVID mitigation technology